Photographing a wedding is a highly personal experience. You're not simply searching for someone to your big day; you're seeking for someone to make memories for you. We believe that your wedding photographs should reflect your personality. The images must reflect who you are, what you value.Zeeshan Janjua Photographymakes clients feel at ease by clarifying any questions they may have and recommending minor tweaks that may result in better photographs. Not only will you have stunning wedding images, but your photographer will also become a close family friend, putting you at rest on your big day.
Zeeshan Janjua Photography & Cinematography has a lot of experience bringing out the best in tight timeframes, which is a skill that any Asian wedding photographer needs. Your wedding photos will prove to be your most valuable investment from your most memorable day, and you will be able to relive them every time you look at them.
If you're looking for Asian wedding photographers in London, you've come to the right place. Zeeshan Janjua Photography & Cinematography has established itself as one of London's best Asian wedding photographers. We want to capture your story in the most unique way possible and share your love of wedding photography with you. Please contact us so that we can discuss your plans in greater detail.
Photographs, nothing but the Pause button of Unforgettable memories
Zeeshan Janjua Photography & Videography will capture emotions, reactions, and exchanges that you don't notice. The apprehensive groom is waiting, as is the happy father, who is seeing his daughter for the first time in her wedding gown. Beautiful Asian bride getting ready for her wedding day. Every stage of the wedding rites brings an emotional mother to tears as she watches her young girl grow up so quickly. Naughty siblings make fun of each other and laugh. As a result, you have the complete tale.
Your wedding day isn't a photo shoot; it's about capturing the moment. Also, to add to the enjoyment of the big day, if you're interested, we might conduct a few fun shoots.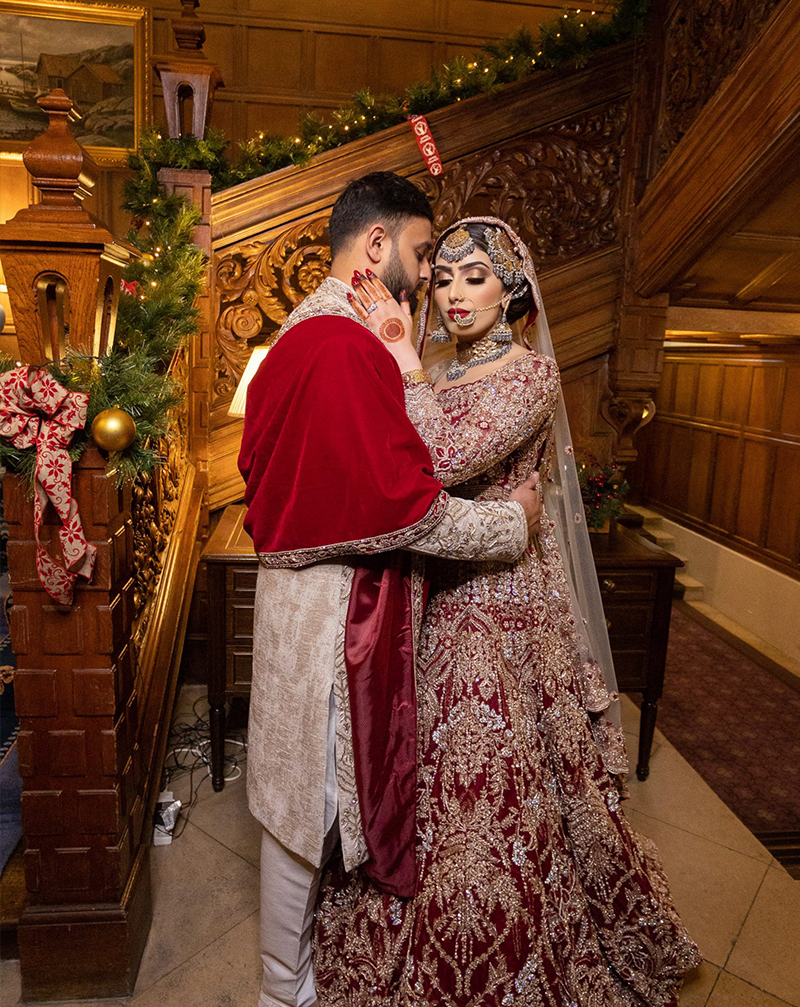 Wedding Cinematography/ Videography
When selecting a photographer Cinematographer for your Asian wedding in London, the majority of soon-to-be-weds choose a combination of photo and video. While images are a wonderful way to remember your big day, a film is an excellent method to relive your wedding in the years to come.
A lovely wedding film tells the couple's amazing narrative of love and affection. We collaborate to provide you with the complete package, capturing every moment of your wedding day seamlessly. A wedding video is a once-in-a-lifetime investment that you can relive and re-play for decades. Memories start to fade away butwedding movies, on the other hand, allow couples to relive all their special day's memories. As a result, hiring a videographer will help you to bring your moments to life whenever and wherever you desire.
Pre-wedding photography is a great way for both parties to get to know each other better before the big day. You have the option of posing or not posing. Natural moments, expressions, and true feelings shared by the couple are captured by pre-wedding shoot photographers. Such images add to the vibrancy of your album.
Want To Book London's Favourite Asian Wedding Photographer For Your Big Day?
Weddings have always held a special place in our hearts as a passionate believer in love and companionship. Being able to capture the love between two people and their families is one of the many reasons we adore wedding photography. Effortlessly and honestly, we hope to capture the moments and emotions that a couple shares on their big day for them to enjoy for a lifetime.
In London, we specialise in Asian wedding photography Cinematography / Videography. Apart from that, we cover all aspects of Asian wedding photography and videography. Asian photography and videography in London. This indicates that we are the finest Asian wedding photographer in your area.
How do we like to film Memories?
Zeeshan Janjua Photography & Cinematographyoffers Asian couples a personalised wedding photography& cinematography service. That is why we make certain that we are the best match for one another.
Please contact us to discuss your wedding photos and video. Follow our Instagram stories @Zeeshan.janjua.photographyfor more opportunities and to join us.
Pricing Plans
Photography & Cinematography